Pre-arm check failed
Hi team,
I got a weird issue. The drone was stuck at pre-arm check, and couldn't be able to arm again. Before this, I have no issue with the pre-arm check. Actually, I tried to modify a couple of parameters that are related to flight speed and SDlog profile. Then, the pre-arm check seems to be failed.
I tried to reset the parameters to default, but the pre-arm check still failed. I uploaded 3 logs to the px4 view showing from boot to shutdown, but I couldn't figure it out what happened. So, can you please help me to double-check if anything is wrong?
GPS enabled and trying to take-off: https://review.px4.io/plot_app?log=da3bea81-5f2b-47b1-aa74-c198acb54a08
I am using 1.11.3-0.2.3 and QGC 4.1.4 on MacBook pro 2021.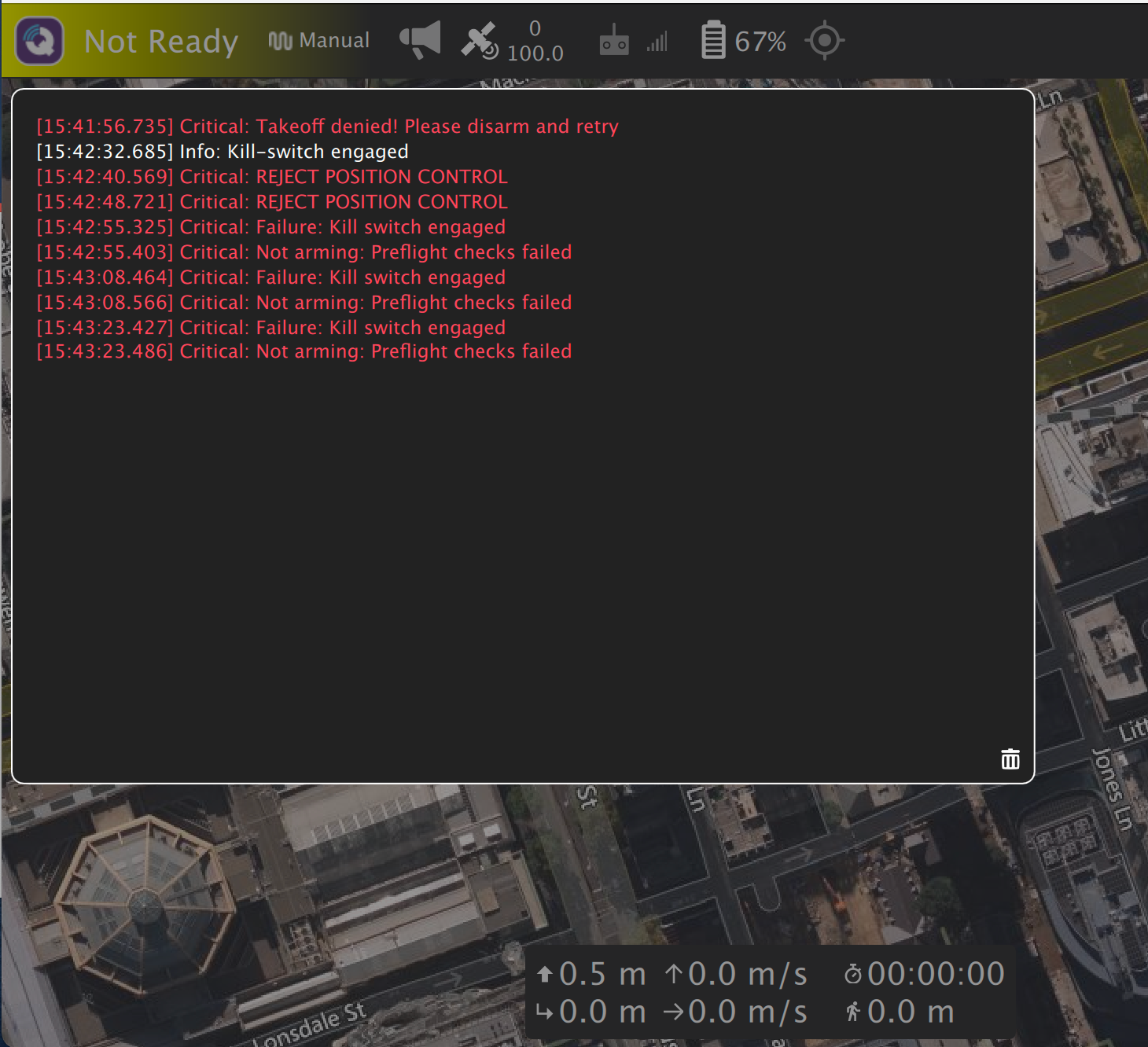 posted in VOXL m500 Reference Drone