RE: Getting voxl-streamer running
Thanks for the help Eric. Currently I have pretty much the bare bones stuff installed, see screenshot below. camera-server and streamer up and running, and getting video on a host computer via VLC or QGC. I think we can consider this one solved!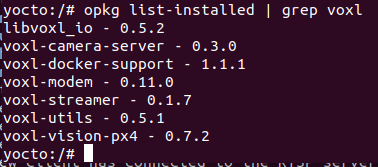 posted in Ask your questions right here!