RE: Motors not responding to Throttle
Hi,
Thank you for your reply. The board does run the v1.11.3-0.0.5 firmware release. I updated the firmware using QGC. As for the ekf2 status, this is what I get:


Also, I set the SYS_HAS_MAG parameter to 0, disabling the magnetometer.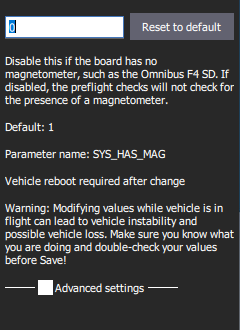 The reason, I disabled the parameter was I was not able to calibrate the magnetometer. After placing it in all the required orientations, the calibration data does not get saved.
As for arming the motor, the motor does arm and spin. But I'm not able to control the throttle. Could you help me solve this issue? Thanks.
Best,
Adarsh
posted in Flight Core