New image not installing waiting for fastboot
I am trying to install the new image system on my new VOXL flight deck. But when I try to run sudo ./install.sh -f I get the following output.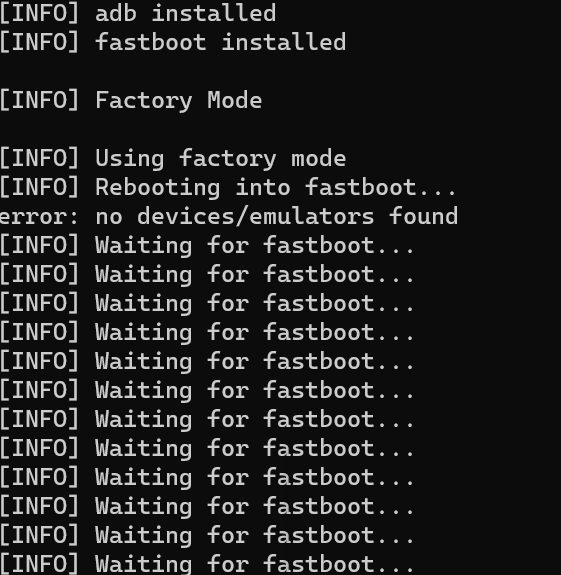 I ran the command adb reboot bootloader after which the device does not appear when I run adb devices or fastboot devices. I do not know what is going wrong here I followed all the steps listed in the setup guide.
Please help!!
posted in Ask your questions right here!